Car Rental NZ
We're Crazy about Cars!
Kia Ora! - Crazy Car Hire compares rental car prices from over 1200 Rental suppliers Worldwide! Rent a Car in 175 Countries covering 25,000 Locations in 29 Languages. With this in mind, you can sit back do a simple search, and know that you're being presented with the best deals on Rental Cars in NZ and Worldwide
Car Rental @ Crazy Prices
Browse our Last Minute discounts, and Deals on Cheap Airport Car Hire
and Rentals throughout the world. We have hooked up with some of the leading
companies including Avis, Budget, Thrifty, Europcar & Hertz to
offer cheap discounted rates from most Airports and locations over the World. We also partner with local NZ car rental agents like Jucy, Scotties, EZI Rent and GO Rentals to provide best rates and affordable deals in New Zealand and Australia.
We might be Crazy but we're smart
Whether your picking up a vehicle at an Airport or a City
location, please compare our rates and book with us for discount car
rental in less than 2 minutes. We have some of the cheapest car hire prices at Auckland Airport, Christchurch, Wellington, Queenstown, Nelson and Invercargill. Our Australian car hire in Sydney, Melbourne, Sunshine and Gold Coast are in high demand from NZ travellers searching for better deal.
Crazy by Name, Reliable by Nature
We might be Crazy, but we're a reliable source for Car Rental Deals throughout the World. We are open 24 hours a day, 7 days a week to look after you...OUR customer.

We take Security seriously using Trustwave and Verisign encryption. You can rest assured your hire car booking is secure


Today's Hot Deals
Per day rates are based on a 14 day rental. This offer is subject to availability.
Trending Rental Cars in NZ
The following rental cars are popular in New Zealand:
| Vehicle | | Average Price per day |
| --- | --- | --- |
| Toyota Yaris or similar | | NZD 89.99 |
| Toyota Corolla or similar | | NZD 92.5 |
| Holden Commodore or similar | | NZD 120.75 |
| Hyundai iMax or similar | | NZD 171.54 |
Popular Destinations
Auckland Airport

- Auckland is New Zealands largest City with over 1.4 million people. Its set on a harbour. Like Sydney, but in New Zealand!

Auckland

- Do you need Car Hire in Auckland City? We deal with many suppliers including Avis, Alamo, even if your on a Budget. We are the one stop shop for Car Hire in NZ.

Queenstown Airport

- Is it skiing you're after? Need some wheels? Cardrona, Coronet Peak, The Remarkables and Treble Cone are all a short distance away.

Queenstown

- Forgot to hire a car at Queenstown Airport? Well, pick one up in Queenstown city? Queenstown NZ is a popular destination for skiing, cross country and for those that just love beautiful scenery. Its amazing..see for yourself!

Wellington Airport

- The capital of NZ. Hire a car from Wellington Airport and start your Wellington Holiday or Business trip in comfort.

Whakatane Airport

- Can you spell Whakatane? Its easy if you try. Then again, you could just hire a car in Whakatane..might be easier!

Dunedin

- Start your South Island holiday from Dunedin.

Napier Airport

- Napier is one of the most attractive destinations in New Zealand.

Nelson Airport

- Did you know that Nelson is the sunniest region in New Zealand?

Rotorua Airport

- Do you need a pickup or drop off in Rotorua? Visit this popular tourist spot for some Thermal Bath indulgence.

Dunedin Airport

- Our vehicles at Dunedin Airport should suit your requirements.

Hamilton Airport

- Located on Waikato River, Hamilton is a hub of the North Island.
Rental Suppliers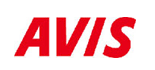 Avis
Avis has long been one of the most popular car rental companies in the world. Travellers will be well aware of the Avis brand which have desks at most airports in and around the world including the USA, India, Australia and New Zealand. The Avis customer service is second to none, and its fleet contains the most popular brands going around with most under 2 years old. Avis is a premium brand you can trust.

Budget
Budget Rent a car is another premium rental brand with desks in most airports around the world. Founded in 1958 in Los Angeles, they targeted customers by undercutting established airport based rental companies. Now based in Chicago, Illinois Budget's fleet is nearly always brand new or a few months old. Budget always has competitive rates and we are a big supplier to Budget.
Europcar
Europcar originated in Paris, France in 1949. Today, they have a fleet of over 200,000 vehicles. Popular in Europe, Ireland and the UK, USA, Middle East, and Latin America, the company is also very popular in countries such as South Africa and Australia.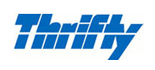 Thrifty
Thrifty was formed in 1958 as a private company. By 1989 it was purchased by the Chrysler company. Thrifty operate in over 68 countries where they rent new vehicles to travellers, business and corporates for holiday, leisure, insurance claims and weddings. Thrifty has partnered with Virgin Australia to allow customers to accurue Velocity Rewards points with Thrifty rentals.
Minibus & Van Hire
Our Van Hire range includes 7,8,9 & 12 seater minibuses for larger group vehicles.
How to Rent a Car
Watch this video showing you how to book a car rental vehicle using our site.
Hot Deals
We have negotiated some car rental deals with our suppliers to offer FREE GPS and Additional drivers for locations. We all like FREE Stuff!
Campervans
Planning on hiring a campervan for your next holiday? We now offer a huge range of campervans and motorhomes in NZ and around the World. Check out our range!
Van Hire
Looking for van rental, our local NZ suppliers will be happy to help.
Haven't got a Credit Card?
Worried because you don't have a credit card? Don't stress! You can still book a vehicle if you have a Debit Card, however some restrictions apply. See how to rent without a credit card.
Inclusions
Be sure to check the inclusions in your rental. Look out for items such as Unlimited Kilometres, Taxes and One Way Fees, Age Surchages for drivers Under 25 year old, Petrol, Snow Chains and Ski Racks, baby seats and GPS. If you require rental car insurance, our excess reduction policies will cover you.
Search for Vehicles >>